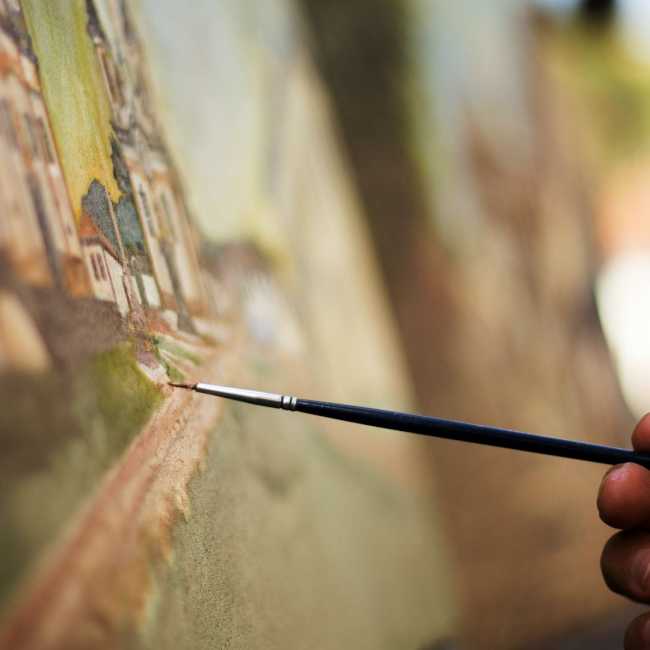 Oil painting is an advanced art form. An artist must be well-versed in various painting techniques and tools. The occurrence of an error in the form of an unwanted splotch, for example, during painting is every artist's nightmare as it is a complex process involving many layers and wet paints. Since it is a skill-based art form, an experienced artist is less likely to make an error. However, if you are a budding artist taking oil painting lessons, here's how you can rectify your error without damaging your painting.
How To Rectify Oil Painting Errors
For wet surfaces:
The first and foremost step is to scrape off the area. You can use a painting knife, the handle of the brush or a credit card.
Use a soft cloth to wipe the remaining paint once you have scraped off the area. Make sure you do not smudge the surrounding areas.
Add a small amount of linseed oil to the cloth while wiping the excess or unwanted paint. The cloth should only be damp as too much oil can leave oil running down your painting.
Leave the cleaned surface to dry for 2-3 days and apply two layers of titanium white before continuing with the painting.
For dry surfaces:
Use sandpaper to gently scrape the desired area. It is recommended to mark the area lightly with a pencil or a marker before starting the scraping process. This helps avoid any accidental scraping.
Make sure the layers beneath are dry. If not, use a paint knife to remove them until you see the plain canvas. You can also use linseed oil as suggested above to get rid of any wet surface.
Applying two coats of titanium white is once again the last step. However, this step is slightly risky on dry surfaces as the artist can accidentally wet the nearby areas while applying titanium white. Be patient and extremely careful.
VR School of Art offers painting lessons to artists of all ages. We are one of the finest schools offering art lessons in Toronto. Join today!