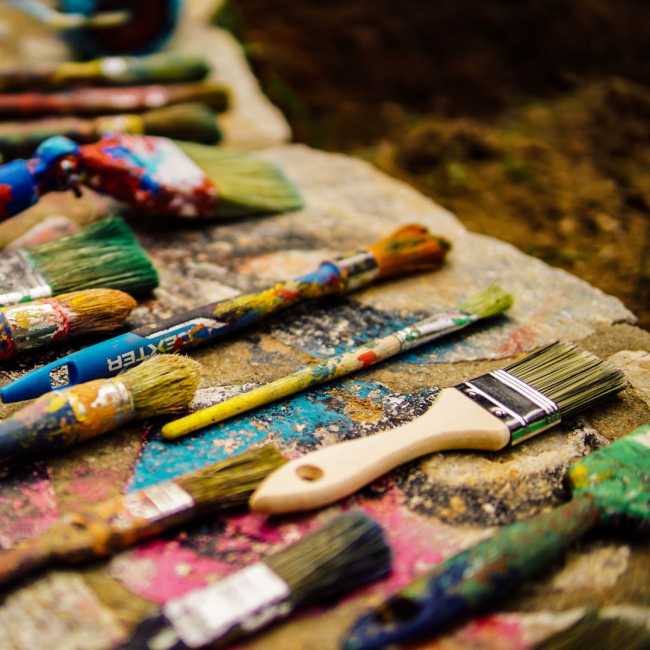 Oil painting is all about layers of colour. Layers help add life to your painting by enhancing the smallest of details. The true success of a beautiful oil painting lies in finding the right mix of these colours and layers. The process of adding such layers is unique. Each painting would have its own set of processes and practices that would bring them to life. In this blog, we bring you three golden rules of oil painting that you can probably learn while taking oil painting lessons.
3 important rules you can learn while taking oil painting lessons
Fat over lean:
While adding layers to your painting, keep in mind each successive layer must be more flexible than the one underneath. Flexibility can be enhanced by adding more medium to each layer. Each layer should be thicker than the previous one so that they don't crack. This will also ensure lesser usage of oil.
Thick over thin:
This is somewhat similar to the previous rule. However, it is subjective to colours. It is recommended to apply thick layers of colour over thin layers. This is because the thin layers tend to dry more quickly than the thick ones. Having thick uppermost layers will help you add more details to the painting without damaging the layers.
Slow drying over fast dying:
It is a best practice to use fast dying colours as bottom and under layers. This is because an oil painting cracks if a fast drying layer is applied on top of a slow drying layer. It is ideal to let the underlying layer dry out completely before adding the top layer. Using fast dying as bottom layers will save you a considerable amount of time.
Learn many such simple techniques by taking oil painting lessons with us at VR School of Art. We are renowned for art lessons in Toronto. Enroll with us today!