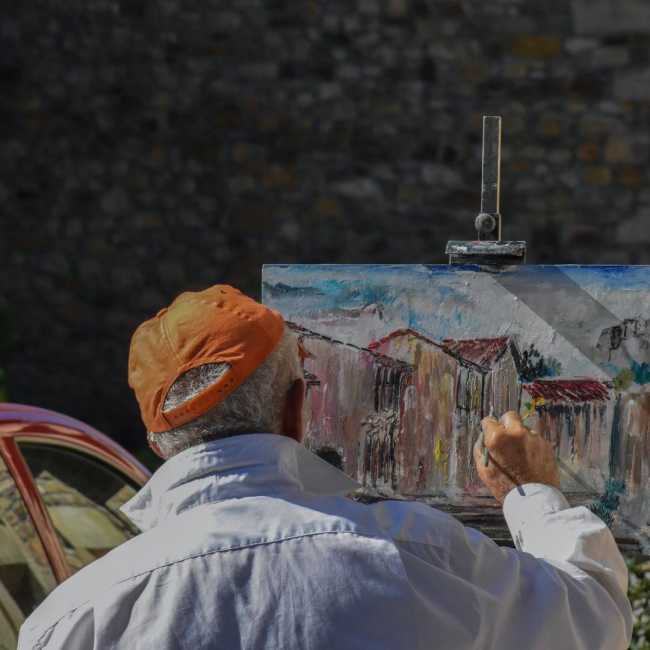 Art cannot be restricted by age! Gone are the days when adults couldn't pursue their passion due to responsibilities or lack of access to such classes. Today we have numerous online classes, YouTube tutorials and many other means of learning arts from any part of the globe. However, truth be told, no class can match the effectiveness of a traditional drawing school. VR School of Arts is one of the renowned art classes in Toronto for adults. In this blog, we highlight how can we grab the most knowledge while attending art classes.
Tips to learn the most from art classes in Toronto for adults
Come prepared:
To get the most out of an art class, it's important to come prepared. Bring all the materials you need, including pencils, erasers, paper and any other tools your instructor recommends. This way you can focus on learning instead of worrying about not having what you need.
Pay attention and don't be afraid to make mistakes:
During the class, pay attention to your instructor's demonstrations and ask questions if necessary. Don't be afraid to make mistakes or experiment with different techniques – that's part of the learning process! Take notes or even record yourself so you can review what you learned later.
Engage actively:
Engage with your classmates by sharing feedback and asking for their opinions on your work. Collaborating with others can help spark new ideas and approaches to art-making.
Practice and practice:
Practice regularly outside of class by setting aside time each day or week to draw. Use what you learned in class as a starting point but also allow yourself to explore new subjects and styles.
Remember that progress takes time so don't get discouraged if things don't immediately click for you. There are many art classes in Toronto for adults but VR School of Arts might just be the right one for you. Visit us today to know more about us. We also conduct drawing classes for kids.