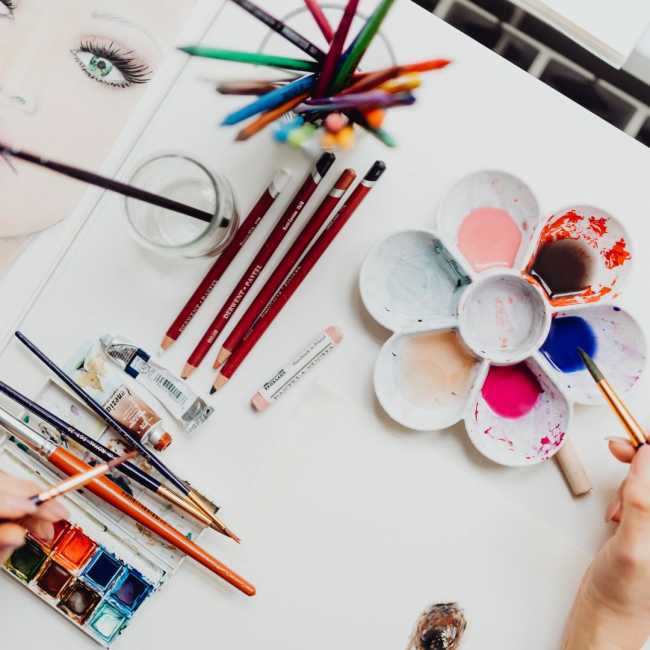 Painting is a hobby that eliminates all age-related barriers. No matter whether you are a school-age kid, a working adult or a retiree, painting can be enjoyed equally by all. However, one can grow beyond that hobby and be a graceful artist with the help of a good painting class and of course, regular practice.
Thanks to the internet, it is now easy for us to find what we need. A simple Google search that says 'painting classes near me', should give you ample options to choose from. In this blog, VR School of Art highlights a few factors that you must consider before choosing a painting class.
How To Find Good Painting Classes Near You
Qualified personnel:
Even though painting is an activity or a hobby that can be attempted by anyone not all can ace it. It takes years of practice, patience and certainly good guidance to convert yourself from a hobby artist to a skillful artist. You must ensure your painting or drawing classes has got qualified and skillful artists as teachers.
Class size:
Make sure to enrol yourself in painting schools which have a limited class size. Too many students per class could affect the learning process as teachers won't be able to give dedicated attention to the learners. This factor is crucial if you are a parent looking for painting classes for your little kid.
Ambience:
True art requires peace of mind. You should make sure the art class you choose radiates positivity and helps you bring the best out of your imagination. A vibrant ambience helps an artist spill their imagination onto the canvas.
If you are indeed Googling for 'painting classes near me', with the aforementioned points in mind, then VR School of Art is just the right place for you. Visit our art school to learn more about us.