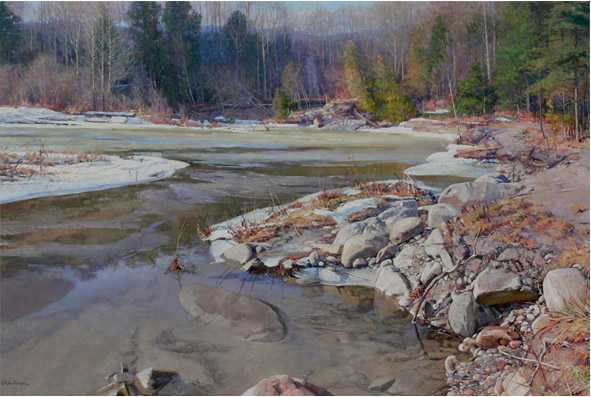 We understand that the most important aspect many potential art students consider when looking for art lessons in Toronto is the qualifications and experience of the art teachers. Our teaching team is small, but extremely passionate about art and highly invested in passing on their knowledge to students who are willing to learn. Both of our art teachers prioritize finding unique and innovative methods to stimulate their students' creativity, all the while providing them with an encouraging environment to experiment and develop a personal artistic style. Here is some background information about our art teachers.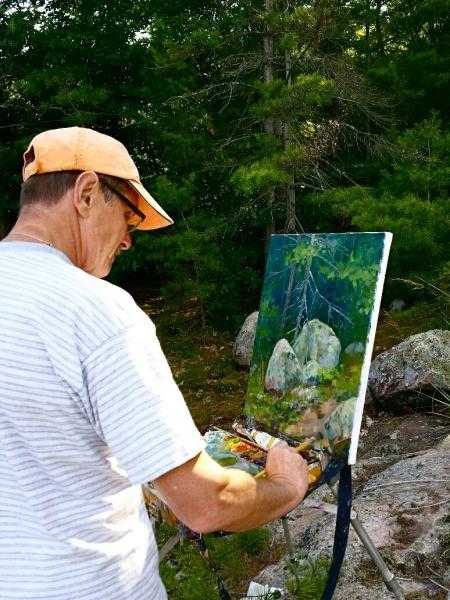 Vladimir Ribatchok
Before teaching art lessons in Toronto, Vladimir spent over 40 years working as a full-time professional artist. He is a member of Oil Painters of America, and his paintings have been on display in museums across Europe, North America and Russia.
Vladimir's interest for art began when he was a young child who was fascinated with the natural landscapes around his home. He was inspired to recreate these landscapes through drawings, and his persistent interest in artistic expression got him placed at the School of Creative Youth. Under the mentorship of Mikhail Telbizov at the School, Vladimir decided that he would pursue a career in art. He continued his art education, earning degrees in Fine Arts at the College of Arts in Krasnodar, Russia.
Nature remained a significant influence on Vladimir as his career progressed. After he had finished his studies, he travelled to concealed villages in the mountains to create plein air paintings. Various organizations have recognized Vladimir's painting skills, allowing him to gain membership to the USSR Union of Artists in 1992 and the Russian Museums Association in 1993. He was also awarded Signature Member status with Oil Painters of America in 2012. Vladimir's work can be seen in collections in many countries, including Canada, the US, France, Germany, Australia, Finland and Switzerland. Check out a complete gallery of his work here.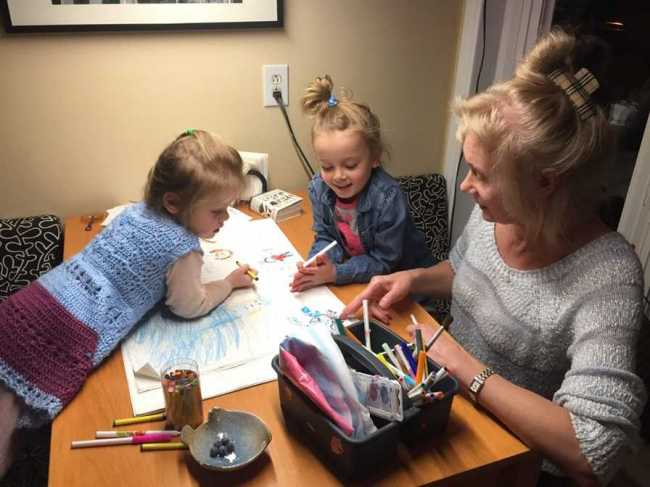 Tatiana Ribatchok
Tatiana joins Vladimir in nurturing creative expression in students who attend VR School of Art for art lessons in Toronto. She was a student herself at the Repin Academy of Fine Arts in Saint Petersburg, Russia, where she honed her artistic skills. Tatiana was mentored by Nikolai Gizha, who in turn was a student of Igor Grabar, a famous Russian post-impressionist painter.
Tatiana's work has also been showcased in exhibits and collections across the globe. She has a permanent exhibit at the Vivamo Retreat Centre in Helsinki, Finland.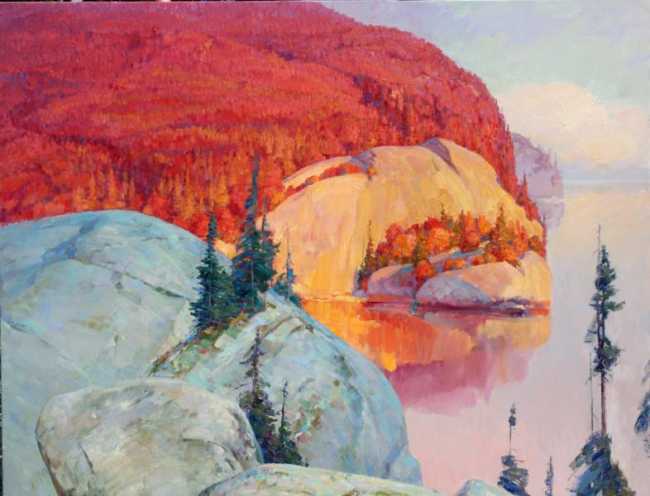 At VR School of Art, we have a dynamic duo—Vladimir Ribatchok and Tatiana Ribatchok—teaching art classes to students from a range of ages and experience levels. Both Vladimir and Tatiana are internationally recognized artists who are passionate about finding unique approaches to bringing out creative talent in their students. Contact us today for art lessons in Toronto with professionals who love to teach!