Examination of Monet's 'Impression, Sunrise'
28-06-2019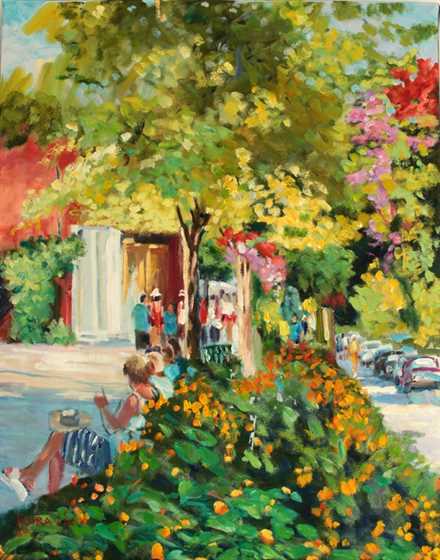 While our instructors dedicate themselves wholly to providing art classes in Toronto, they have extensive experience working as professional artists. Both Vladimir and Tatiana underwent a rigorous art education—an important aspect of which is the history of art and how different styles and techniques came to be. To show our appreciation for those who have paved the way in the art realm, we are examining the techniques used in a highly recognized painting—'Impression, Sunrise' by Claude Monet (1872).
The Impressionist Movement
This painting can fall into the categories of both landscape and impressionism, but is famous particularly for bringing the Impressionist movement to the masses. Impressionism was not embraced by everyone at first, as many perceived Impressionist paintings to have an unfinished, unrefined look to them. Monet's 'Impression, Sunrise' was the reason why art critic Louis Leroy coined the termed "impressionism", which was meant as an insult to the quality of the painting. With time, impressionist paintings came to be appreciated for the unique perspective they offered of the world.
We offer anyone who is interested in learning impressionist painting the opportunity to do so through our art classes in Toronto. Our impressionist painting class occurs twice a week, on Mondays 7-9pm and Tuesdays 6:30-8:30pm, with 16 total hours of instruction.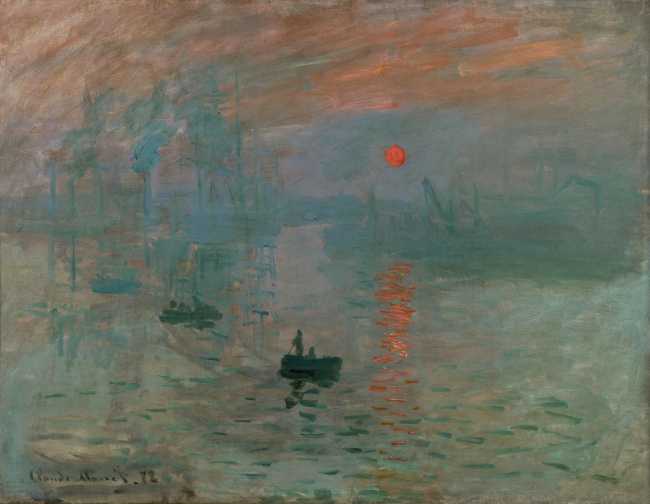 A Closer Look at 'Impression, Sunrise'
In this painting, Monet depicted the Le Havre harbor in France. He made use of colour to create a scene with a specific type of energy. The orange sun and its reflection are a stark contrast to the many types of blues and greens of the water and sky—this is complementary colours at work. Monet's short brush strokes are meant to create an optical blending effect, where individual components of the painting are still distinguishable, but the essence of the painting can be ascertained in just one glance.
Upon closer inspection of this painting, you can observe details, such as the reflection of the sun on the water, where the paint has been laid on the canvas in thick, short strokes. This is the impasto technique—described in detail in our last blog. This technique is used to create bold textures and create the impression of varied distances within a painting. Monet also used his abbreviated brush strokes to create a sense of movement among the boats. 'Impression, Sunrise' is the epitome of "impression" over accurate representation. You can learn to master this popular style of painting through art classes in Toronto!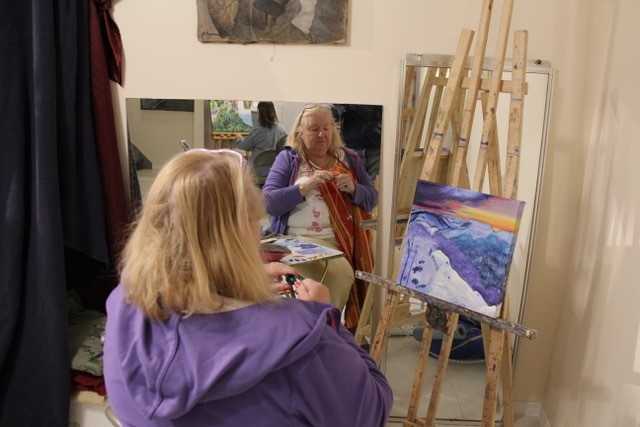 At VR School of Art, we offer a range of art classes for aspiring artists of any age and experience level. Whether you're interested in drawing, landscape painting, impressionist painting, portraiture or plein air painting, we have a class for you. Contact us today if you're looking for art classes in Toronto!