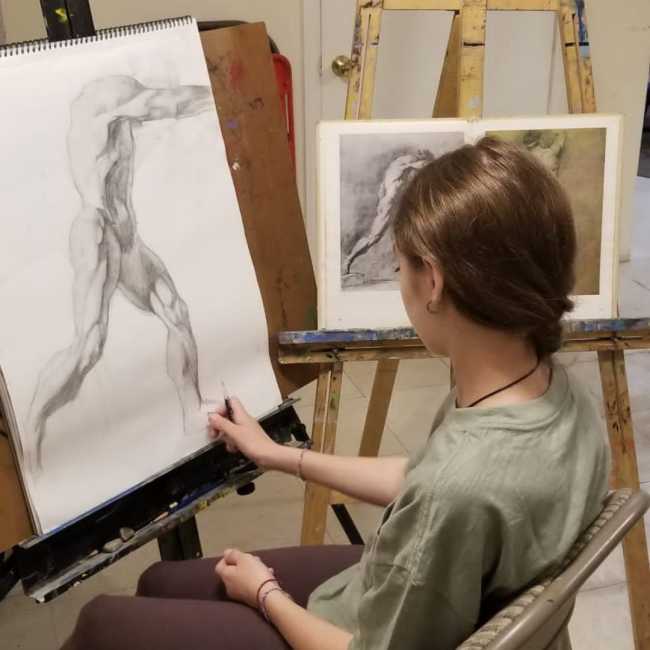 Drawing the human body is not an easy task. It takes a good amount of skill set and experience. However, they have to begin somewhere and eventually master the art with patience and practice. VR School of Arts is a reputed school that provides drawing lessons in Toronto. We bring you a step-by-step beginner's guide to sketching human forms in this blog post.
Basic Tips On How To Draw Human Figures
Plan the proportions and start slow:
The first step is to make a rough estimate of the body proportions you wish to draw. Measure the space the head would occupy, then the body and the limbs. Make sure every body part is proportionate to each other. Start slowly with simple horizontal and vertical strokes with a light pencil. The body height is usually 7 and a half times the head. Hence, you can start by drawing 7 horizontal lines, proportionate to each other.
Add basic shapes that would represent the body parts:
Use various shapes like circles, ovals, triangles and rectangles to add shape to your human figure. The size of these shapes must depend on the type of anatomy you wish to draw.
Complete the basic structure:
In this step, you will need to add angles and curves to each body part and make them prominent. Use heavy strokes to add more definition.
Detailing and finalizing:
Once you are settled with the basic structure and the shape, you can use a pen, a marker, charcoal or a darker shade of pencil to finalize the drawing. Add details like clothing and accessories to bring the picture to life.
VR School of Arts is where adults and kids take drawing lessons in Toronto and upgrade their skills. Enroll with us to step up as an artist. We also provide basic and advanced oil painting lessons.