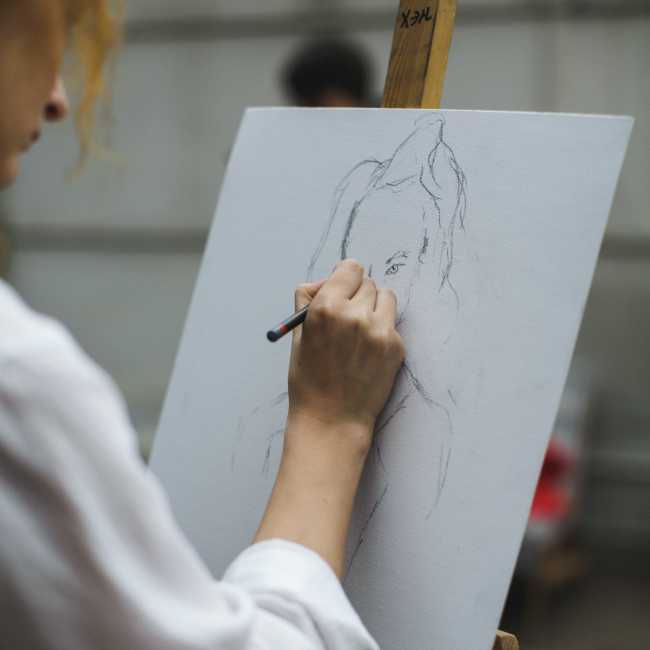 Whether you are a naturally creative individual or not, art has a positive impact on one's emotions and mental health.
However not everyone is equipped with the skillset to feel comfortable with an artistic outlet. Don't let this stop your pursuit of a new hobby; show your own creativity by attending drawing classes. It's true that you can draw anytime and anywhere, still, the learning process you will experience during a formal drawing class will give you much better results. But regardless of your option, there are different ways to exercise your drawing skills and develop them.
One way you can try is to do a simple doodle. While doodling is very simple just like creating any shapes or anything you have in mind. It's random sketching that doesn't even require you to make straight lines. You can doodle and make any form with any colour or shade. Despite the fact that how simple doodling is, it can really help you when it comes to increasing your visual literacy and processing ideas. Plus, you can explore doodles with various materials by utilizing different drawing tools. It's a fun exercise that is perhaps the most basic skill taught in drawing classes.
Another simple yet fun way to draw is with the use of word stacks. To do this, you'll need blank index cards cut into thirds. Then just write an adjective word on each card of the first stack, then a noun on the second one, and a verb on the third one. Next, shuffle every stack separately and just draw a card from each stack, putting them next to the other to form a phrase. Whatever is the resulting phrase, simply draw it. You may or may not experience this during drawing classes, but you can do it at home by all means. They are all fun to do and can greatly improve your drawing skills and help your improvisational skills.
If you're looking for that fun, creative outlet, or looking to start a new hobby, VR School of Art has several learning opportunities for you. With classes for different mediums for both adults and kids, there's something for all levels of artists. Contact us today to learn more about enrolling in one of our many classes.