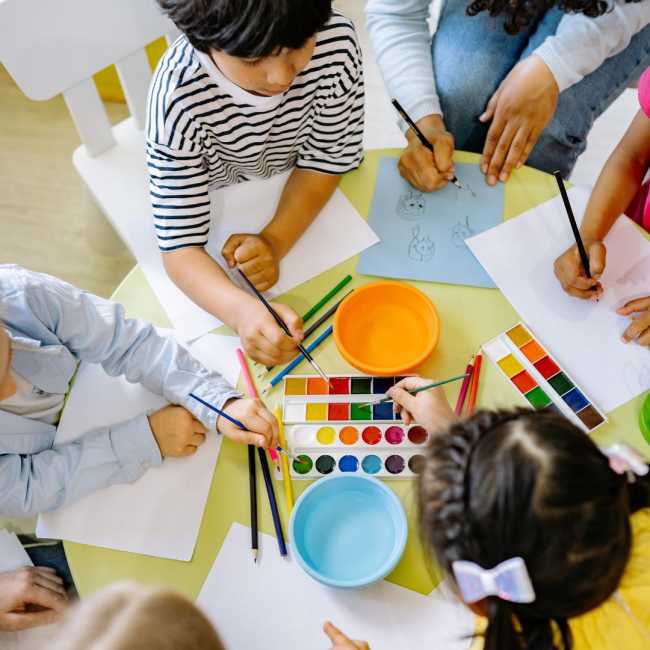 Whether you're a beginner or an experienced artist, choosing the right painting class to attend is an important decision. Painting classes can provide invaluable experience and guidance to help aspiring painters improve their skills. But with numerous options available, it can be difficult to choose the best one for you. In this article, we'll look at some of the things you should consider when looking for "painting classes near me", over the internet. By bearing these in mind, you can ensure that the course you select will be the ideal fit for your needs and goals as an artist.
What to look for when searching "painting classes for me" online
Quality training & professionals:
Make sure that the instructors in the class are experienced and qualified professionals. Don't forget to check if the class offers a curriculum that is comprehensive and covers all aspects of painting.
Training methods:
Enquire about the class size and ensure that it is small enough so that each student gets individual attention. Lastly, find out if the class provides ample opportunities for students to practice their skills through hands-on exercises.
Quality facility:
When it comes to finding the right painting classes near you, one of the most important factors to consider is the quality of the facility. After all, you want to make sure that you're learning in an environment that is conducive to your success. Look for a comfortable and spacious setting, quality materials and supplies.
Review/Word of mouth:
Nothing can be more reliable than word of mouth. Make sure you check reviews online and ask around for word-of-mouth recommendations. Look for classes that come highly recommended by others.
Considering these aspects will help you shortlist after looking for "painting classes near me". Or simply, visit the VR School of Art and get yourself or your children enrolled. We offer a wide variety of art courses in Toronto.