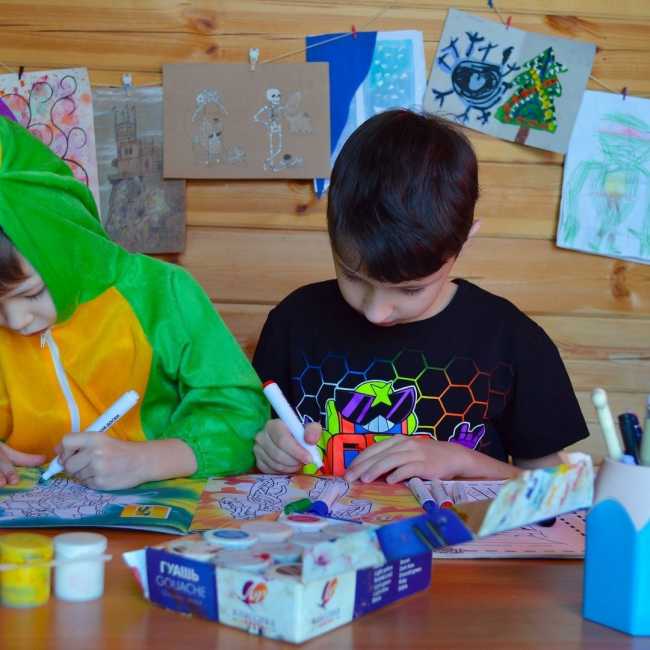 During their developmental years, children are often known to grasp new information very quickly, leading to discoveries of new talents. Perhaps your child has found their calling in the field of drawing/painting, and you want to enrol them in a nice art class. Here are a few things to keep in mind when choosing drawing classes for your kids.
5 parameters to choose the right drawing classes for kids
The Right Studio
Drawing is a blanket term and can include basic line drawings, shading, painting, and a lot more. It is necessary to understand what your child wants and to enrol them in a studio where they can explore their new skill. Other than picking this out, also see if the ambience of the overall class is bright, spacious, and inviting, for children are known to thrive in such environments.
Age
Depending on the age of your child, the drawing classes for kids will be vastly different. For someone much younger, a basic and fun, interactive course such as Drawing and Painting for Beginners at VR School of Art would be a fine choice. For older children, more specialized courses would present a better option to create a challenging yet nurturing environment.
Corporate Versus Local
Some prefer to enrol kids in local drawing studios where they are very passionate about teaching art. Others tend to go for more professional, corporate-style studios which may or may not have several branches across the country. The latter is particularly useful for families which relocate often, for it ensures that your child's artistic journey continues without a hitch. But for more flair and personality, small, local studios are ideal. Choose wisely depending on your circumstances.
The Teachers
This is perhaps the most important thing to consider. Finding a passionate, kind, nurturing teacher is of paramount importance, for they can truly encourage your kids to go far in this field. When it comes to selecting drawing classes for kids, choosing a good teacher is indispensable.
Class Strength
A great teacher can't do too much if the strength of the class is too high. Hence, pick out a class where the number of students isn't a lot. The teacher can then give personalized attention to each child, benefiting your young one in the long run.
We at VR School of Art strive to bring an academic approach to art, helping adults, as well as children, become proficient painters and artists. Contact us today to learn about the variety of specialized classes we offer.