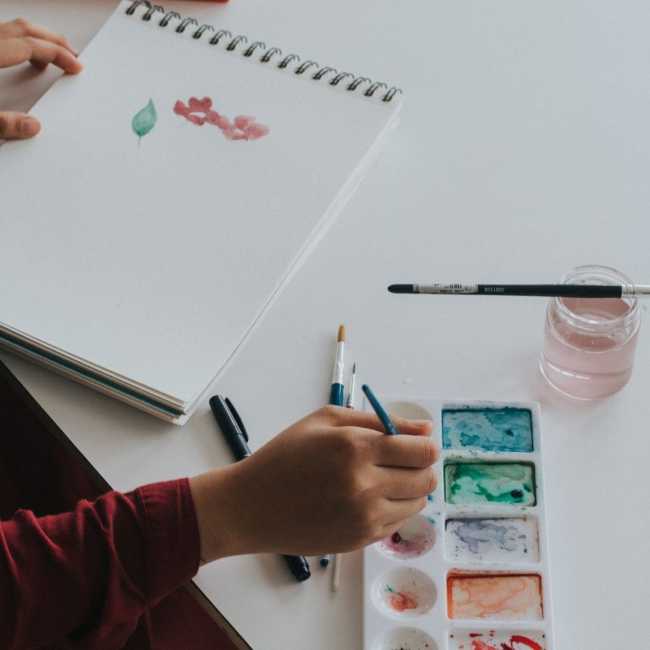 Art classes are a fantastic way to overcome stress and anxiety as we live in times when we cannot entirely focus on our internal well-being. It's our negative emotions that can hold us back from utilizing our full potential. Taking art lessons in Toronto is one of the things that can help you keep calm and composed, and more focussed in life. Given the outbreak of the pandemic, we've heard many professionals avoid taking the final step in their art school enrollment by using irrelevant excuses. You can overcome at least some of your issues by simply enrolling in art classes near you.
Tips to avoid nervousness when taking art lessons in Toronto
Here we bring you some easy ways to avoid nervousness and keep yourself tension-free:
Just Be Yourself
Art is about personal reflection and self-expression. Bottling something inside isn't the best feeling in the world - and it often leads to disastrous consequences. By being yourself during your art lessons, you accept both your strengths and shortcomings and see your full potential as an artist and a human being.
There Are No Grades Involved
Generally speaking, taking art classes does not include the option of passing or failing the program. Some art schools in Toronto have their own respective grading system, which doesn't necessarily imply you need to pass or fail the course. You can view these numbers as a technical aptitude method, not a means to measure your potential as a professional and recreational artist.
No Pressure On Anything
Learning art is a beautiful way to de-clutter your mind and de-stress yourself of all worries. Hence, art teachers don't expect every student to become a Van Gogh or Picasso after course completion. The most satisfying thing a teacher can hear is when students exclaim they've found their artistic "voice," helping them gain better self-esteem and newer perspectives in life.
You're Doing Great
Renowned TV painter Bob Ross always mentioned that art can be a series of "happy accidents." We stand by his statement and believe that art lessons will teach you the foundation of visual art. Besides, your performance improves both as a beginner or an advanced student, as you're always doing great!
No Expectations Exist
As you begin taking art classes, you might notice that you've started relaxing and feeling more optimistic and energetic about taking new initiatives in life. This is the beauty of enrolling in art lessons in Toronto as you start playing with colours and drawing creative objects.
Enroll In The Best Art School Today
Get started on a creative adventure that will change your life. Enroll today at VR School of Art! You can learn artistic lessons under award-winning and highly recognized teachers. However, it doesn't mean you have to follow in their footsteps. Your journey of art lessons is all about discovering yourself and the talents you behold.