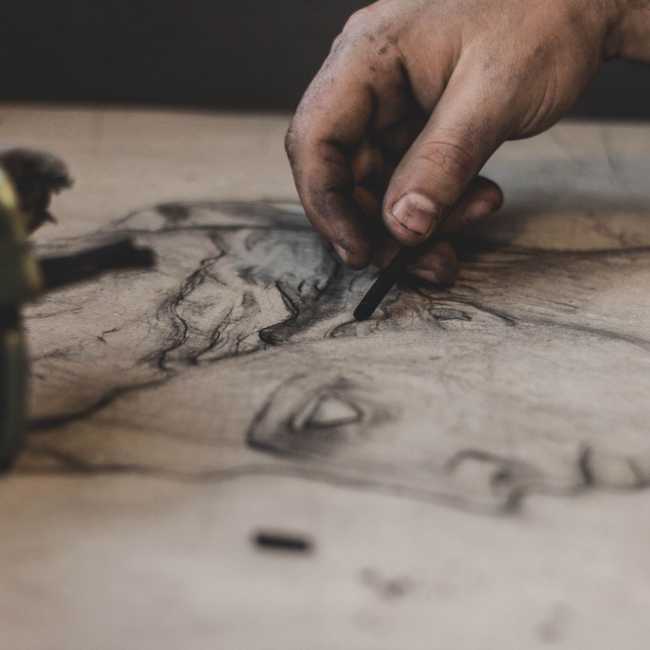 Drawing students often spend time deciding the type of pencil, pen, sketch pen or marker before starting to draw. However, little attention is given to the type of paper. There are many options available when it comes to choosing the right drawing paper. Remember, the colour of the paper can impact your drawing. At VR School of Art, we bring easy tips to the table to help budding artists grow. This is why we are considered by many who look for "painting classes near me". In this blog, we highlight the advantages of using toned paper for painting.
Benefits of using toned paper for drawing
Helps work faster:
Sketching on toned paper can speed up the drawing process. This is due to the mid-tone values that are already established. Painting on white paper is more time-consuming as the artist has to sketch a full range of values.
Helps add contrast:
An artist can easily create more contrast using toned paper. This helps in adding more details to the painting like depth and dimension, which helps your sketch stand out.
Allow you to experiment more:
Toned papers help an artist experiment with multiple drawing techniques. For instance, an artist can paint using watercolours over toned paper to create a light and airy feel. Or if you wish to create a moody and atmospheric drawing, the artist can use charcoal over the toned paper.
Less harsh on eyes:
Staring at a white paper sheet can be strenuous for the eyes. On the other hand, toned paper is easy on the eyes and is known to reduce eye strain.
Ideal for portraits:
Portraits are one of the most difficult forms of sketching. However, it can be made easy with the help of toned paper. Adding skin tones is easier with toned paper than with white paper.
Enroll with us at VR School of Art and know why people contact us after looking up "best painting classes near me", on the internet. We also provide quality art classes for kids.