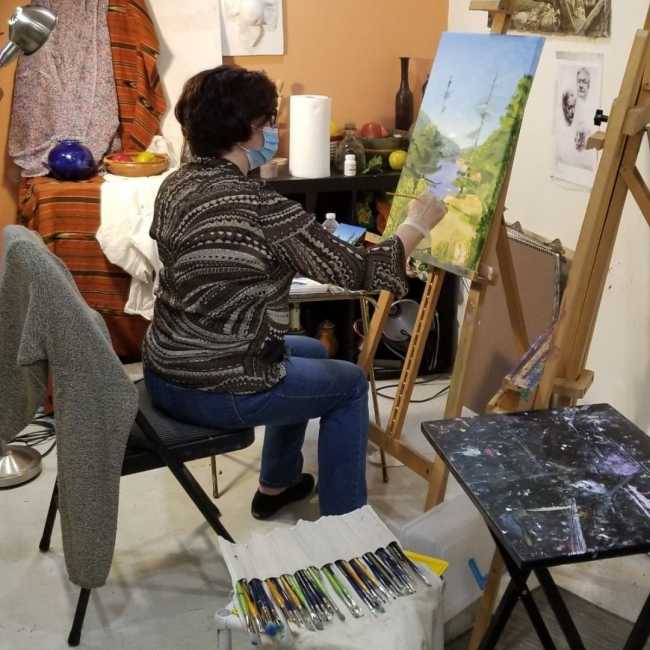 In the current uber-competitive era of technology, art lessons are an excellent way to de-stress your mind and boost emotional balance and creativity. Art lessons in Toronto can provide you with a creative outlet by teaching you expressive painting techniques. Painting can teach you skills you can use in ventures other than art, such as business management, career development, personal growth, and others.
What are the painting skills instilled through art classes?
Portfolio Preparation
Adult artists can often wonder whether their skills are good enough to get them into art colleges. By taking up art lessons, you will not only learn the best way to express your creativity but will also learn how to choose the best paintings for your portfolio to pursue art. This will help you become a better-qualified candidate for a university course or to participate in an art show.
Portraiture
Anyone pursuing art lessons is likely to already possess some form of drawing skills. However, they might lack a specialization for their capabilities. Portraiture is one of the most rewarding painting courses, but it requires one to thoroughly learn its dedicated set of practices and principles. When you take up portraiture, you'll learn the best way to create the most unique and satisfying portraits that will be well-liked by your clients.
Composition
The composition of a painting is to have an idea that is as important as the painting itself. Composition is the art of organizing the central and thematic elements that define a picture even before a stroke lands on the canvas. Learning these principles is often helpful in other areas of work too such as web or interior designing.
Copy Painting
Copying a pre-existing artwork is a good way to learn the advanced skills of renowned artists and legends. For most clients, paintings inspired by the style and techniques of popular artists get massive attention. Additionally, students can explore their creative edge by learning how different artists created their masterpieces.
When you enroll in a course at VR School of Art, you will get to learn all the skills that can help you explore your passion. Contact us today to find out more