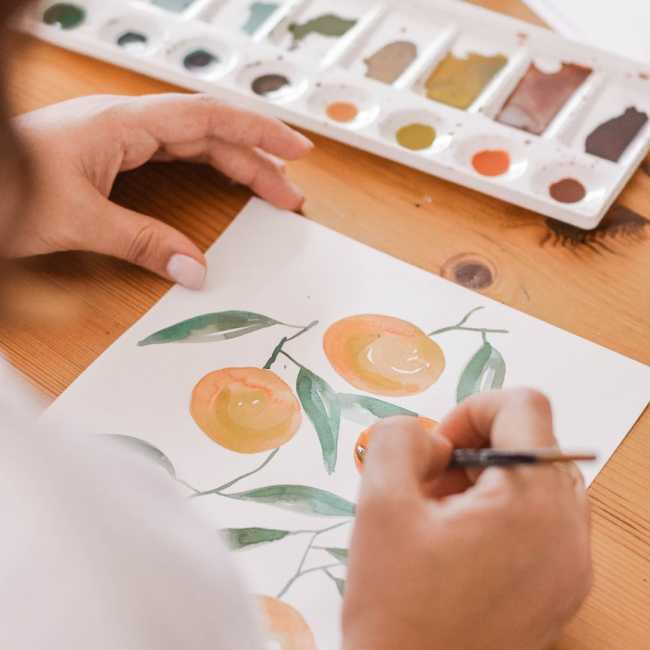 VR School of Art is one of the most popular schools offering drawing classes for kids in Ontario. Here we believe drawing is not just limited to paper and pencil. The kids should get an opportunity to explore all kinds of drawing tools right from the beginning to develop a liking for the art. There are many varieties of drawing tools that help kids pour their imagination onto paper. We highlight some of the most popular types of drawing tools used in drawing classes for kids.
4 Types Of Drawing Tools Used in Drawing Classes For Kids
Crayons:
Crayons are known to be the foundation of a kid's drawing journey. They are easily available, cheap and easy to use. Crayons come in a wide variety of shades, giving kids an endless opportunity to explore the world of colour. Even though they tend to break easily, they can still be used.
Markers:
Markers are brighter and offer a more vivid finish than crayons but do not last as much as crayons. Markers have liquid colours inside them that make the drawing much more lively. Although, they are usually non-washable.
Coloured pencils:
These are ideal drawing tools for kids who have gained a decent amount of experience in drawing and painting. Coloured pencils are useful in adding precise details like fine lines and thin strokes. They don't break easily and come in a plethora of shades.
Watercolour:
As kids develop more liking for the art of drawing, they can switch to watercolours. One should have enough experience with painting and understanding the shades to use watercolours. These colours help the kids add a more realistic effect to their paintings.
Chalk pastels:
Chalk pastels are similar to crayons, only stronger and thicker. They are easy to use. However, chalk pastels can smear easily, so the kids must be careful not to drag their arms over coloured areas.
Choose VR School of Art if you are looking for drawing lessons in Toronto. Speak to us today to book your first lesson.