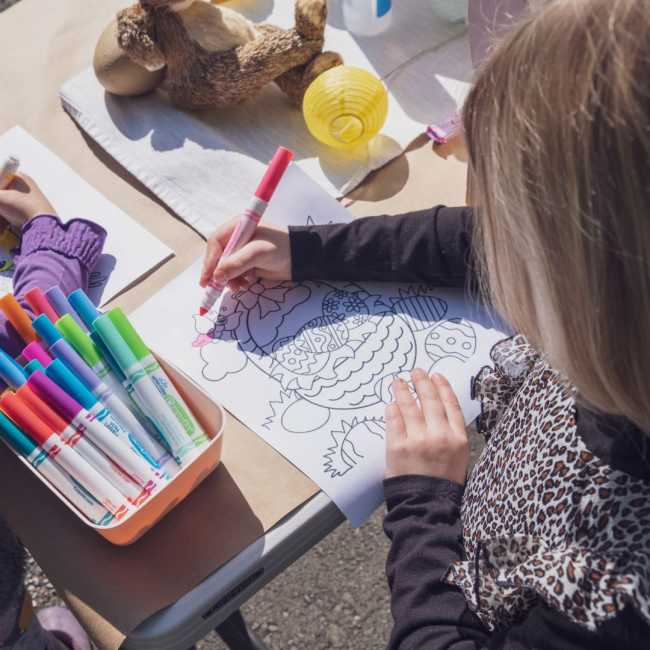 Art is a wonderful way to help your child develop creativity and various personal skills. There is no better way than drawing to help a child kick-start their artistic journey. In this blog post, we bring you five basic skills that a young artist can learn in drawing classes for kids.
Basic skills taught in drawing classes for kids
Edges:
Edges are the boundaries that define the shapes of the objects in a drawing. This forms to be the most basic part of the drawing process. An experienced drawing school will help kids understand the concept of edges and how to define them with the necessary details.
Space:
Spacing refers to the amount of room that a shape or an object occupies on the page. During their younger years, kids tend to be abstract with their use of space. The objects might seems larger than they would be in real life or disproportionate. The right use of space can be learned with age by enrolling in good drawing classes for kids.
Lights and shadows:
Lights and shadows help kids add depth and texture to their drawings. It also helps them understand colours and their usage better. This is a deep-diving concept and can only be taught to kids who have mastered the techniques of using edges and spaces.
Relationship between the objects:
A painting can be a stand-alone piece or a combination of several objects. After learning how to add edges, utilize spaces and add lights and shadows, a child should ideally be taught to make their drawing one whole unit. Kids should be trained to make every object in their drawing appear related to each other.
By enrolling your child at VR School of Arts, you can ensure their artistic journey is in safe hands. We also provide oil painting lessons for all age groups.